WWOOFing and how to use the site - March 3, 2020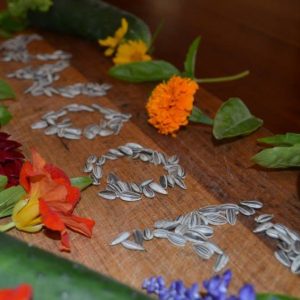 We have a few features on our website we want to let you know about and show you how to use them.
First up is the Calendar:  The calendar allows you to select when you are available or block off dates you are unavailable. It is helpful to use the calendar feature as it shows clearly if you are available to WWOOF and decreases unnecessary requests and disappointments.
If you are not WWOOFing for a short time the best thing to do is to make yourself unavailable on the calendar. If you plan on not WWOOFing for a longer period but would still like to keep your membership active then you can go to 'settings' click on 'display,' here you will see a button 'I AM CURRENTLY UNAVAILABLE, PLEASE HIDE MY PROFILE.'  This will temporarily disable your profile and you will not show up on the WWOOF site. You still keep your membership so when you are ready to go WWOOFing again simply login and it will bring up the link to make yourself available.
Hotlist: We have a hotlist that is published on the homepage of the WWOOF website. This is for you to post a notice to let Hosts know that you are available to WWOOF. You may be looking at a specific date and would like to get the message out there to hosts. Most of our hosts will look at the hotlist to find WWOOFers so it does come in handy when looking for a host family.
Messages: When contacting Hosts there are two written options. On your profile you can choose to have an 'email'  button shown as well as the 'message' button. The message button is run through your WWOOF profile and your conversations are stored in the drop down menu under 'messages.' This means they are available and easily viewed, replied to and saved in one place. The 'e-mail' button by-passes the WWOOF messaging system and goes straight to your personal e-mail. Please make sure you reply to all messages and try to stick to plans when they are made. This will help keep WWOOF  a user-friendly site.
In the messaging system on your profile you will see an envelope icon towards the bottom of the messaging box. If you have this set to 'on' you will receive notifications to your personal email to let you know you have a new message on WWOOF so you will never miss a message.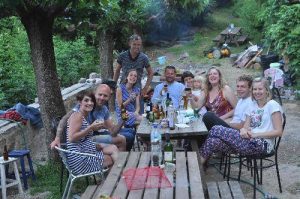 Using your profile: It is really important to have good quality photos on your profile and some information about yourself. Your profile is what the hosts see and this is an exchange where you stay with someone you haven't met before so it is really important to have as much information as possible on your profile as well as a few photos. Also make sure you log into your profile regularly. Our search function displays the most recently active profiles first. So if you log in once a week you will stay towards the top.
Map: There is a map displayed on your profile. This is a helpful tool for hosts when they look at your profile to see if you are in the area. This works well if it is updated regularly as you travel around the country.
Keeping yourself safe: While traveling around our country please make sure you are making safe decisions. You can read our 'handy hints for WWOOFers' for some tips on how to keep safe: https://wwoof.nz/handy-hints-for-wwoofers/
If you have any concerns or complaints please e-mail Alannah at hello@wwoof.nz. We understand this can be sometime hard to do if you have had an unpleaset experience but we do encourage you to write in so we can help you. We keep all e-mails and feedback confidential.
Also if you have arranged to stay at a Hosts place and you do not show up there will be concern for your safety. If we cannot get hold of you we will inform the police as a missing person. So please make sure you are keeping contact and always let someone know where you are.
If you have any more questions about your profile or have any ideas or suggestions please contact Alannah (hello@wwoof.nz) she will be happy to help.
Look forward to working with you
Andrew, Jane and Alannah