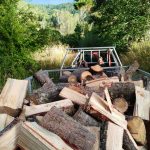 WWOOF Autumn 2021 - April 12, 2021
Hi all, as we move into colder seasons we hope you are coping with the disruption Covid-19 has brought and managing to "pivot" and keep yourselves afloat.
Here at WWOOF HQ it has been quite a difficult time as you can imagine. Most of our lovely WWOOFers come from overseas, excited to experience New Zealand farming and family life. With the border closed to tourists for a year now we have seen an 80% reduction in the number of people joining. In light if this we have made renewing your WWOOF membership free. If you have already renewed, thank you, your next renewal will be free. WWOOFers have a 37.5% discount in joining fee as we know people are finding it tough. Our aim is to keep WWOOF NZ going during this time. There are so many great experiences, learning opportunities and friendships to be made through WWOOF and we are looking forward to the time when the border opens again and we can welcome  wonderful WWOOFers back into our homes.
From the office desk (or dinning table as is the more usual place now ;-):
Alannah has left but she has found her passion and is doing a building apprenticeship, you go girl! I Jane am now back on the job of administering WWOOF. I started doing this way back in 1987 when I took over from Tony West and it was all was paper based- letters, information pamphlets and printed books. I remember when WWOOFers started to expect a fax machine be available at their hosts farms to contact their families, very technological! Now nothing less than WIFI is a must. WWOOF has been in existence here in NZ since the summer of 1973 and has certainly grown and changed with the times but the aim is still to show people how to live organically and sustainably.
WWOOF into the future
Our focus for now is on attracting those in New Zealand to stay on your farms so we are thinking about what locals may want. People want to learn about growing organic fruit and vegetables, making food (bread, cheese, sausages… ), creating craft-work, managing stock and land organically, and learning how to be as self-sufficient possible. Some  already have homes and jobs but may have a few days or weekends free to learn something new. Some will have been working and have a week or two off and like a holiday in the country. Some have lost their jobs and may want to earn some income while living on a farm. So how can WWOOF pivot to continue to bring WWOOFers to your place? We have given a lot of thought to this and have come up with a few ideas that we want to run past you. Also when visitors are able to come back into the country we want to be ready. Hosts offering a few different options for WWOOFers to choose from could be the way forward. Below are some ideas.
* WWOOF Original:
Living and learning on your organic property. Helping around your property for a few hours a day, joining with the daily farming and family activities. Learning skills in organic growing, permaculture, self-sufficiency.
* Weekend Workshops (or anytime) :
Using your skills and knowledge offer workshops for people to attend. Making cheese, bread, sour dough, sausage, komboucha, sauerkraut or kimchi . Pruning, planting, harvesting, pickling and preserving. Shearing, spinning, knitting, wood crafts, pottery. Fencing, making gates, wood chopping and stacking. Permaculture, Bio dynamics, no dig gardens, raised beds, heugelkulture. What ever you think someone might like to learn you can teach it. Ensure it is organised and there is an opportunity for some hands on participation. Offer food and accommodation as part of the package. A suggestion to attract locals is to be affordable, as we are not catering to wealthy international tourists.
* Pay to stay WWOOF Farm Stay :
Guests pay and stay on your place. Consider offering a range of farming activities that they can participate in if they choose to such as having a go milking the cow, collecting the eggs, shear a sheep or workshops as listed above.
* Paid Work :
As we have mentioned before if WWOOFer's are involved in your business activity, having set tasks and times MBIE require you to treat them as employees. You can deduct food and accommodation from their wages similar to au pair and other live in positions. (Email us for more information)
We want to say that we do receive a lot of applications that we decline as they mainly want odd jobs done such as house painting, a garden tidy up, house work, help in their B&B … To be accepted hosts need to show that they have an organic property, offer learning opportunities and will connect personally with WWOOFers.
If you have ideas please let us know. WWOOF  has been around for 50 years and we hope it will be here for many years to come.
NZ WWOOFers
We have seen an increase in New Zealanders signing up as WWOOFers,  like Christopher who wants to put his horticulture experience to ethical use and meet and network with like-minded community. Or Timo who wants to further develop skills involved with living closely with the land and help out with sustainable land development projects.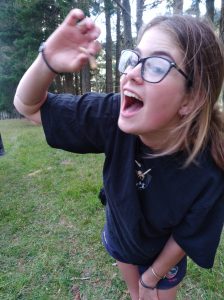 Remember that tourism promotion from a few years ago "Don't leave town till you've seen the country" ? It's now more like "You can't leave town till you've seen the country" !-) . Instead of an OE (Overseas Experience) we can do an OE (Organic Experience) here in New Zealand. It is exciting to see more NZ WWOOFers interested in learning about organic living, how to become more self sufficient and explore their own country.
In order for us to promote your place try to load photos that include you and your WWOOFers involved in the organic projects on your property, you and your WWOOFers having fun and cute animals are always a winner. These help a lot as I can post them onto the social media sites to show people what WWOOF is about and all the interesting activities they can experience. Checkout some instagram here https://www.instagram.com/wwoofnz/