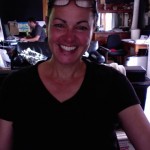 Office update January 2016 - January 29, 2016
It seems like Christmas and New Year is ages ago already and it's all business as usual here in the office.
Just a few quick updates:
We have received some great photos and updates from the grant recipients.  It's really exciting to see what has been done with the help of their WWOOFers.  We are looking to hopefully offer more grant opportunities this year.
The skills section has had a bit of an issue recently by displaying expired members in searches – this has been fixed!
And lastly, we are aware that the website is not displaying correctly on some devices and for slow internet connections.  We have been working on this and we have reduced the number of stylesheets to help load fully.  There are also a couple of things that can be done at your end to hopefully fix the problem:
 Try reloading the page using either CTRL R on a PC or Command R on a Mac.
We apologise for the inconvenience and please be assured that we are working on fixing the issues.