Housekeeping - February 18, 2020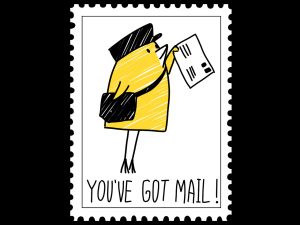 We have a few functions on our website we want to let you know about and show you how to use them.
First up is the Calendar:  The calendar allows you to select when you are available, booked or block off dates you are unavailable. It is helpful to use the calendar feature as it shows clearly what is happening at your place and decreases unnecessary requests and disappointments.
If you are going away or not hosting WWOOFers for a short time the best thing to do is to make yourself unavailable. If you are travelling or not hosting for a longer period login in to your profile, go to 'settings' then 'display' , here you will see a button to click  'I AM CURRENTLY UNAVAILABLE, PLEASE HIDE MY PROFILE.'  This will temporarily disable your profile and you will not show up on the WWOOF site so you will not get messages from WWOOFers. You still keep your membership so when you are ready to host again simply login and it will bring up the link to make yourself available.
Messages: When contacting WWOOFers there are two written options. On your profile you can choose to have an 'email'  button shown as well as the 'message' button. The message button is run through your WWOOF profile and your conversations are stored in the drop down menu under 'messages.' This means they are available and easily viewed, replied to and saved in one place. If a WWOOFer clicks on the 'email' button, this will just go directly to your personal email.
In the messaging system on your profile you will see an envelope icon towards the bottom of the messaging box. If you have this set to 'on' you will receive notifications to your personal email to let you know you have a new message on your WWOOF page so you will never miss WWOOFers contacting you.
We have also made it easy for you to reply to WWOOFers if you are keen to host them or are booked out by having saved responses. It is really important to reply to all messages even if to say "sorry no we can't host you". You will see a 'saved replies' button just abouve the 'send' button in your messages. Click this and it will bring up saved replies that you can edit to suit. We wanted to make it quick and easy for our hosts to do this as we know how busy it can get!
Have you seen a change in WWOOFers? With the change in how young people are travelling as more accommodation options arise such as air bnb and freedom camping we have seen a decrease in WWOOFers joining. We hope this has led to more quality WWOOFers over quantity as the travelers who were joining primarily for cheap travel have other options now. Those travelers with awareness around caring for the planet and the environment are the ones joining. We believe WWOOF has so much to offer and teach about sustainable living. New Zealand has the potential to be a leader in sustainable and ethical food production, and we thank all our wonderful hosts in being a part of that move. Also being teachers to our WWOOFers who will take away new skills and more of an understanding in organic and sustainable growing. Thanks to all of you! We have a few tips on how to attract WWOOFers to your profile.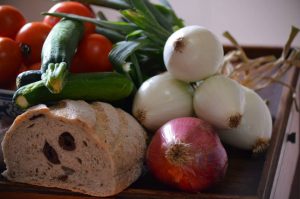 Using your profile to attract WWOOFers: It is really important to have good quality photos on your profile and some information about your family and local area, along with talking about the projects WWOOFers will be helping with. Let them know what the family is like they will be living with, promote what there is to see and do in the area in their free time. Your profile is what the WWOOFers see. So make it catch their eye by having something visual as well as detailed information about what they can expect when they come to your home. Also make sure you log into your profile regularly. Our search function displays the most recently active profiles first. So if you log in once a week you will stay towards the top.
If you have any more questions about your profile or have any ideas or suggestions please contact Alannah (hello@wwoof.nz) she will be happy to help.
Look forward to working with you
Andrew, Jane and Alannah