Video Competition! - February 18, 2020
We want to showcase some of the fun activities and projects you have accomplished over the years.
Who can participate?
Any host or WWOOFer who shared moments to create a project.
In order to guide you in the process of presenting your project, we included some questions, but feel free to add what comes to your mind.
Questions that can help:
What is the name of this project you'd like to share with us?
When did it happen and how long did it take?
What was the goal of the project and how many people participated?
Which activities were done during this project?
What was your role in it?
Which main souvenir would you keep from it?
Have you keep in contact with the WWOOFers and hosts?
Have you been to visit your WWOOFer in their home?
We have set up a media page through the WWOOF NZ site where you can upload your videos. There are sample videos that have been made by other WWOOF groups to give you some more ideas: http://media.wwoof.nz/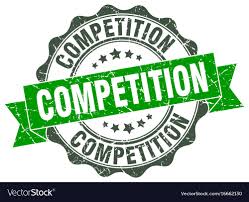 In the guidelines section we also have a few good tips for making a great video. There are cash prizes totaling $3000 to be won! Deadline is August 11th 2020
We look forward to seeing what you are getting up to on your property
Alannah, Andrew and Jane