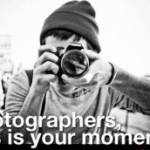 Newsletter - May 27, 2013
Hello WWOOF hosts and WWOOFers!I know 'non-farmers' have loved this endless summer we had, but I do hope that the farmers were not too affected by the draught and now floods! This newsletter really should have come to you a couple of months ago – we seem to have missed Christmas and New Year…A lot of time and head space have been taken up by assisting in the formation of a represenative body for WWOOF organisations around the world. With the phrase "Think global – act local" in mind WWOOF groups are joining together to manage those things in WWOOF that are international, such as the general information website and hosts in countries with no WWOOF organisation yet. Up until now there have been two different organisations managing these seperately which has caused a bit of confusion over the years.  It's business as usual for WWOOF NZ but check out the new international website which is the sign post to all national Organisations at

www.wwoofinternational.org

.  We are excited about these developments  – watch this space!We also feel we need to apologize to our hosts for the way they were contacted regarding a survey recently.  Whilst we do encourage participation in these projects, the way this was handled was wrong.  We do have a process in place where all requests for information go through the office and we NEVER give out member's contact details.  Unfortunately on this occasion the procedure wasn't followed and the student ended up joining WWOOF in order to contact hosts.  We will do our best to ensure this will never happen again.

As always your feedback and ideas on any issues are appreciated

Andrew, Jane and Katrin

Calling all photographers!

We will be launching a new WWOOF NZ site in a few months and are looking for some good, high resolution images to use.  We'd love it if you could send us your impressions of what WWOOFing and hosting is all about. All photos must have your permission to use publically on the WWOOF site and publications.  We will acknowledge you as the 'owner' (unless you ask us not to). 

More

Work'n'Holiday have been our Agents for a few years.  Their service to their members amongst other things,  includes Job Support, assistance to find accommodation and general advice  – and part of this is the WWOOF NZ membership.  They would like to extend their service by helping their members to find WWOOF hosts!  So you may occasionally get contacted by them trying to organise placements.  Please let us know how you feel about this.

Barley Grass Powder needed

We were contacted by an ethical superfood company in the UK who is 'desperate' to find an Organic farm in New Zealand that can supply Barley Grass Powder.

MoreContacts for Reporters

From time to time we get contacted by various media who want to write about hosts and WWOOFing.  Sometimes they want to join WWOOF and get the full experience, or just interview some hosts and WWOOFers, in which case they will ask us who to contact.

MoreWWOOF around the world

We're always on the lookout for wwoofing experiences from around the world.  So if you have some anecdotes, wisdom or just a great wwoofing experience from around the world to share, we'd love to read it and share it in a Newsletter.